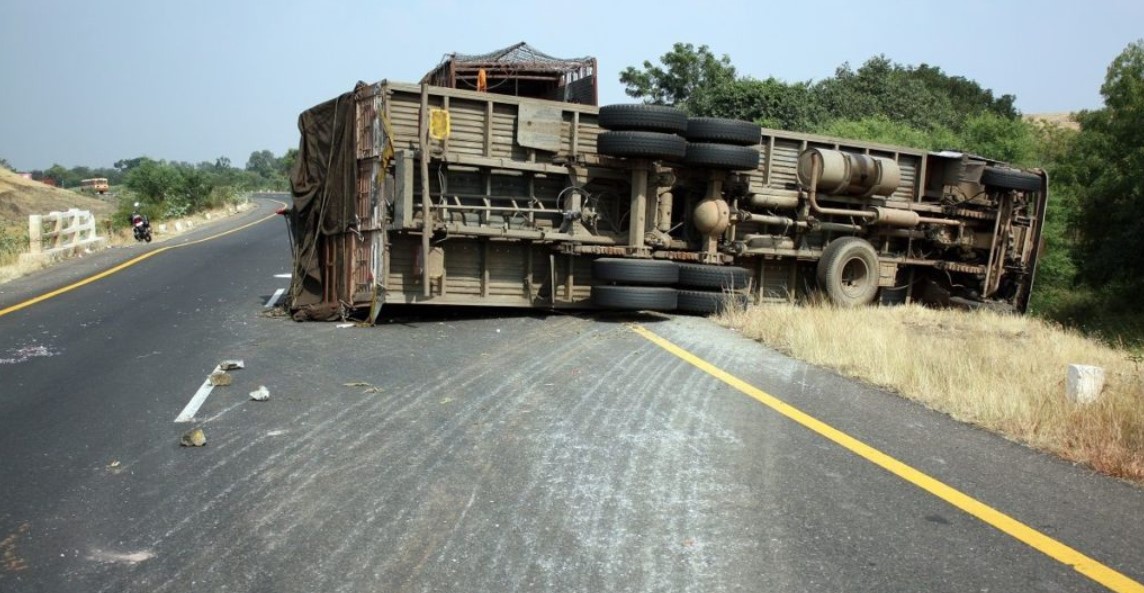 Trucking Attorneys handle transportation law matters for commercial entities. This type of law entails travel and commerce issues that take place by air, water, or train and is regulated by the U.S. Department of Transportation and Federal Motor Carrier Safety Administration.
Proving negligence in a truck accident case is more complicated than in a standard vehicle accident. There are often several parties responsible, including trucking companies and their mechanics.
Commercial vehicle damage claims
In many cases involving collisions with commercial vehicles, victims will be contacted by the at-fault parties' insurance companies or other representatives. It is important to refer all communication to your lawyer, and let them take the lead in negotiations.
In addition to trucking company employees, it is possible that other companies may also be held liable for commercial vehicle accidents. This includes cargo loaders, brokers, and parts manufacturers.
Trucking attorneys work to identify all parties who may be liable for a crash, and then demand payment from them. These demands can take the form of an informal letter or a formal lawsuit. If successful, this will prompt a response from the at-fault party or their insurance carrier and lead to settlement negotiations. Those negotiations will typically focus on current and long-term losses suffered by the victim.
FMCSA and DOT compliance
The Department of Transportation (DOT) and the Federal Motor Carrier Safety Administration (FMCSA) set numerous rules that trucking companies must follow to maintain high safety standards, avoid fines and penalties and protect the public. Keeping up with these regulations can be complex, and even a single minor instance of non-compliance can damage a company's reputation. Moreover, clients and job candidates may choose to work with a competitor that has an unblemished DOT compliance history.
When a trucking company is cited for a serious violation of FMCSA rules, it needs a lawyer with experience in this area of the law to stand up for its legal rights. This can include defending a company against a formal FMCSA enforcement action that includes revocation or amendment of operating authority registration.
Public transportation defense
Many trucking attorneys handle several different types of cases, but most of them specialize in transportation and trucking law. They have a vast amount of experience and a reputation for excellence. They also keep up with legal developments at both federal and state levels.
Their practice includes defending transportation companies, their drivers and employees, independent contractors, owner operators and insurers in trucking accident related claims. Their services include coordinating and conducting an on-site investigation of the crash scene, taking measurements, photographs and interviewing witnesses.
They can also help their clients with labor law matters and contract matters. They can assist them in ensuring that their employees adhere to the applicable labor laws and that contracts are updated as necessary. They can also advise them about insurance matters.
Labor law matters
Labor law focuses on the rights of workers to join unions and bargain with employers. Trucking attorneys can help with these types of issues.
They can also handle civil litigation representation and contract matters. For example, trucking attorneys can create and update contracts that are compliant with state and federal laws.
They can also help drivers who have been mistreated by their employer. For instance, a truck driver who is not receiving the compensation they deserve or is being denied proper rest breaks may be able to file a lawsuit. A lawyer can help them determine the best way to proceed. Additionally, they can represent truckers against overweight summonses. These can be costly if they result in a truck being out of service. The lawyers can fight to have these claims dismissed.
Contract matters
The trucking industry is highly regulated by both federal and state laws. Trucking Attorneys must keep abreast of legal developments in transportation law, trucking accidents, and other related matters to ensure they have the knowledge needed to handle a client's case.
Dedicated trucking attorneys have experience with the complexities of multi-level insurance claims and the gamut of costs involved in a truck wreck, including medical bills, loss wages, future financial needs, pain and suffering and emotional distress. They can also negotiate a fair settlement with the trucking company's insurance company and fight for a result that addresses all of a victim's damages and losses. They can also handle contract matters such as drafting and updating contracts to reflect new laws. They can also provide ongoing advice and counsel for their clients.
Related Posts