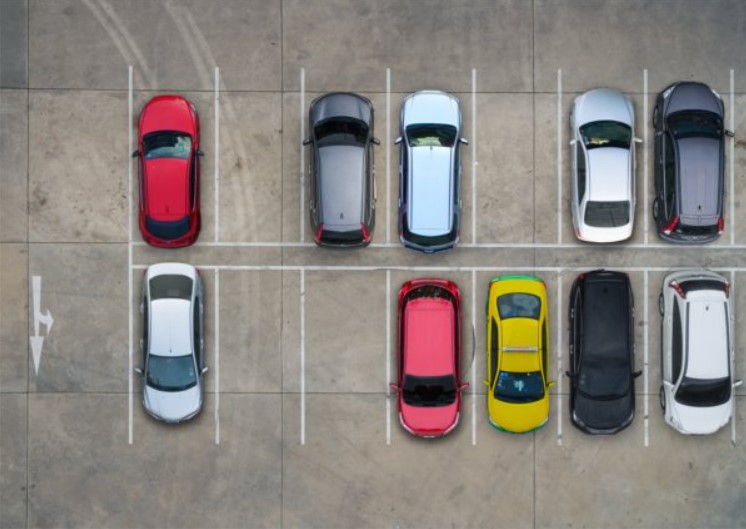 When it comes to car accidents in parking lots, fault and liability are often not very clear-cut. Here's what you need to know about these complex situations.
Determine Who is at Fault in Parking Lot Accidents
Injuries in parking lot accidents are usually relatively minor unless a pedestrian is involved, but damage to vehicles and other structures can be extensive. Especially in parking lots with a lot of traffic, determining who is at fault can be complicated. Typically, law enforcement and insurance companies will look at right of way regulations, stop sign placement and adherence, and surveillance camera footage to help determine who is at fault. Witness testimony, driver testimony, vehicle damage, and other evidence can help fill in the picture.
Take a look at the most common types of parking lots accidents and who is likely to be deemed liable:
Rear-End Accidents in Parking Lots
When someone in a parking lot is rear-ended, the fault rules are the same as on the road: the driver who crashed into the rear of the other vehicle is almost always responsible because it is their duty to maintain a safe following distance. Even if the leading driver comes to a very sudden stop, the tailing driver who collides is nearly always at fault.
Right of Way in Parking Lots
Generally speaking, vehicles in the through lanes have the right of way, and drivers who are attempting to exit a parking space must yield right of way to the drivers in the through lanes. This means that drivers who are pulling out of a parking space and hit a driver in the through lane will likely be held at fault for the incident.
Left Turn Accidents In Parking Lots
Similar right of way rules are a play when a driver attempts to turn left into a parking space and collides with a vehicle that is coming down the through lane. Because the turning driver failed to yield right of way, they are likely to be at fault.
Simultaneous Backing Out
One complicated situation is when two vehicles are backing out of the parking space on opposite sides of the same parking lane. It can be very difficult to determine who is at fault because both drivers likely failed in their duty to verify that it was reasonably safe to back into the traveling lane.
If one vehicle has already begun to back up, the other driver must take reasonable care to observe and wait for the other vehicle. Thus, the second driver who began backing out of their space is more likely to be held liable for the accident. These types of situations are very common, and it's important not to assume that you are at fault simply because you were backing your vehicle out of a parking space.
Why Does Fault Matter in Parking Lot Accidents?
Determinations of fault are important because they will determine which party (and their insurance company) is responsible for paying for damages to vehicles and for any personal injuries that may have happened. If they are at fault, uninsured drivers are personally liable for the other party's damages, injuries, and losses. Additionally, drivers who carry liability-only insurance may not have coverage for damage to their own vehicles.
Making a Claim and Seeking Compensation after a Parking Lot Accident
Drivers, pedestrians, and bicyclists commonly suffer injuries after parking lot collisions. If you've been injured, you may be entitled to compensation for:
     

Medical bills, including equipment, rehab, physical therapy, surgery, imaging, medications, and more

     

Lost income, including lost wages and anticipated future wages if you are unable to work temporarily or permanently

     

Physical and mental pain and suffering as a result of the accident, your injuries, or medical treatment

     

Damage to your vehicle, bicycle, or other property
In most cases, compensation for damages can be satisfactorily resolved between the victim, insurance adjusters, and a personal injury attorney. If a resolution cannot be reached, your Las Vegas personal injury lawyer may need to file a lawsuit.
What are My Next Steps after a Parking Lot Accident?
Protecting yourself is the most important. Be careful what you say at the scene, and do not admit fault even if you think you are responsible. Instead, allow insurance adjusters to investigate and determine fault. Exchange contact and insurance information with all other drivers who were involved in the accident.
Nevada state law requires that all collisions be reported to law enforcement officials. You'll also need to inform your insurance company of what happened, even if you believe that little to no injury occurred.
Gather evidence related to the accident, including detailed and broad scene photos of vehicle damage and the general area. Get the name of the owner or operator of the parking lot, so your attorney can inquire about surveillance camera footage and other evidence.
Finally, consult with an experienced Las Vegas car accident attorney who can investigate the situation and negotiate with insurance companies on your behalf. This is especially important if you have been injured and will be seeking a significant settlement to cover your damages.
Talk with a Personal Injury Lawyer in Las Vegas
If you've been involved in a car accident in a Las Vegas parking lot, the attorneys at Benson & Bingham Accident Injury Lawyers LLC are ready to examine your case, conduct an investigation, and provide representation from start to finish. Our personalized approach and quality customer service set us apart from other legal firms. We guarantee client satisfaction in all of our cases. Contact us today to talk directly with an attorney and learn more about your legal options after a parking lot accident in Las Vegas.
Related Posts