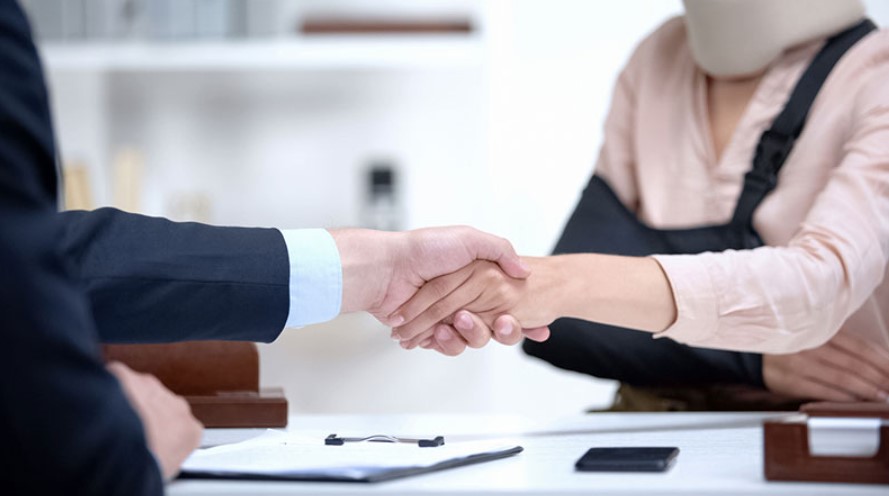 Personal injury is a term used to classify the harmful events/accidents that occur as a result of another individual or organization's negligence. That said, there are several types of personal injury cases, places where they may occur such as roads, buildings, and personal injury lawyers who specialize in handling each of them. 
Road Accidents
The most common type of personal injury case that emerges from road accidents are car accidents, they're simultaneously the most commonly filed personal injury claim. However, there are other types of personal injury cases that arise from road accident cases such as truck accidents and bicycle accidents.
While car accidents are often due to the error on the part of a driver, truck accidents often take place due to malfunctioning parts, the sheer weight of the truck, and its increased difficulty of operation. With the aid of the Internet, you can easily communicate with competent lawyers from your home. Personal injury attorneys, such as Mike Morse Law Firm truck accident attorneys, can take care of your truck accident case. Bicycle accidents are often the result of the collision of a cyclist and a motorist, one or both of whom may have been careless on the road. 
Medical Malpractice
The negligence of medical practitioners, e.g. doctors and nurses, can also result in injuries. Medical malpractice may include misdiagnosis, wrong treatment, errors during surgery, incorrect drug prescription, birth injury, and failure to diagnose a terminal illness. All of which can cause serious injury to the victim. 
Proving medical malpractice is difficult, therefore, you need to hire an experienced medical malpractice lawyer. By cooperating with your attorney, you can increase your chances of getting what you want out of your medical malpractice case. 
Workplace Accidents
Employees owe their respective employers their expertise and services, however, the employers also have a duty to their employees. One of which is to keep their employees away from harm during work hours. Workplace injuries can be attributed to the management's negligence and because the resulting injuries can be debilitating, the injured employee may seek compensation. 
Although the injured employee may not be allowed to directly file a claim against the management, they can still file it under the worker's compensation act. The components of the act may vary depending on the state. However, with the aid of an injury attorney with a good knowledge of the worker's compensation act, you can secure an appropriate settlement for your injuries.
Premises Liability
Just as employers are responsible for the safety of their employees, establishment (malls, restaurants, apartment buildings, e.t.c) owners are responsible for the safety of their visitors. If you suffer a fall injury due to the negligence of the establishment owners, you can file an injury claim to secure compensation for your troubles.  
Negligence on the part of the establishment owners may include failure to repair or replace structurally unsound parts (e.g. shaky rails), failure to put out warning signs in potentially dangerous parts of a building (e.g. wet floor signs).
Wrongful Death
A case of wrongful death can be filed when a person dies as a result of the negligence of others. Any of several personal injury cases may result in a wrongful death lawsuit. However, the most common ones emerge from motor vehicle accidents. 
The major difference between wrongful death lawsuits and other non-lethal injury claims lies in the compensation. The settlements from wrongful death lawsuits are usually more unique than those from other non-lethal personal injury claims.
Related Posts